If your Motorcycle / Quad / Car is not listed; you are building a custom, or one-off special; or restoring a classic / vintage bike; or simply want to upgrade your original cables or hoses to increase braking performance, our bespoke, made-to-measure service is the perfect solution!
We have a huge range of cable and hose components available, and can manufacture cables and hoses to suit your particular requirements or specifications; perfect for when our 'off-the-shelf' cables and lines aren't quite suitable.
Simply supply the required dimensions or the original cable/hose, and we will do our best to manufacture a new one for you. If you're not sure what you're going to need, our experts are on-hand to help you choose the right set-up too.
Cables come in several different colours and are all made to 'Featherlight' specification, using stainless steel inner wire. (with the exception of brake cables) All cables come complete with PTFE (Teflon) liners for reduced friction.
Hoses are made using an industry standard "-3" tube with stainless steel over-braid and also come in several different colours including bare braid. Banjos and banjo bolts can be supplied in a range of sizes with Chrome, Electro-plated Black, or Stainless steel finish. For complete peace of mind all hoses are pressure tested to 1500 psi.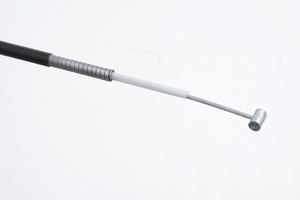 Cable construction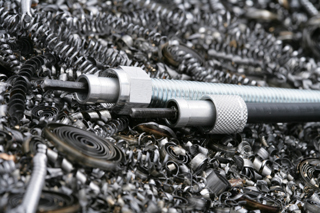 Speedo and Tacho cables
Braided clutch and throttle lines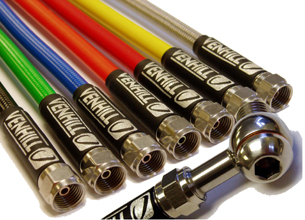 Road bikes brake lines - supplied in a range of colours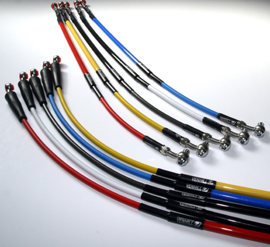 Typical off road lines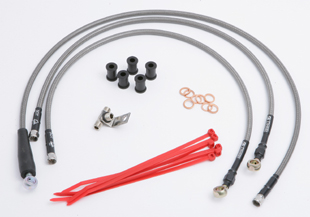 Typical Quad bike kit in standard or over size length
Please choose a category below for more information...