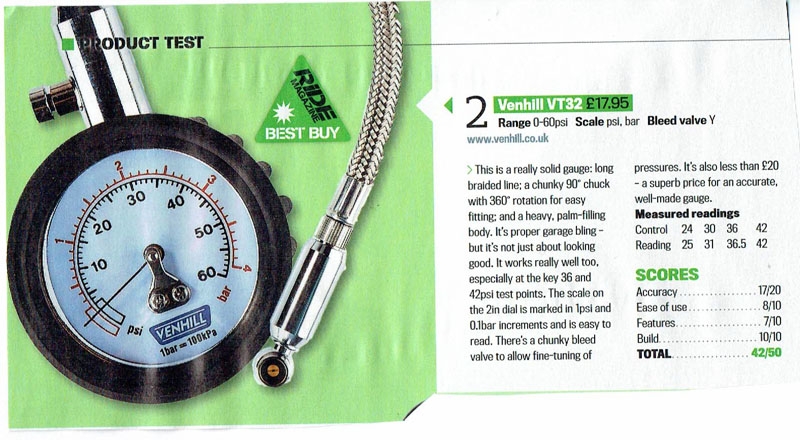 RiDE magazine took a dozen tyre pressure gauges, costing between £5-£48, and tested them for calibration, ease of use and features.
The Venhill VT32 ticked all the boxes, scoring highly for accuracy and ease of use, thanks to it's rotating head and bleed valve. The tester concluded it was; "a superb price for an accurate, well-made gauge." (RiDE, March 2018)
If you ride trials or speedway, the Venhill VT37 tyre gauge is designed for your needs. It's the same specification as the Best Buy VT32, but with a pressure range of 0-15 psi (0-1 kg/cmsq), and costs £22.44.