​ MOTORCYCLE CHOKE AND DECOMPRESSION CABLES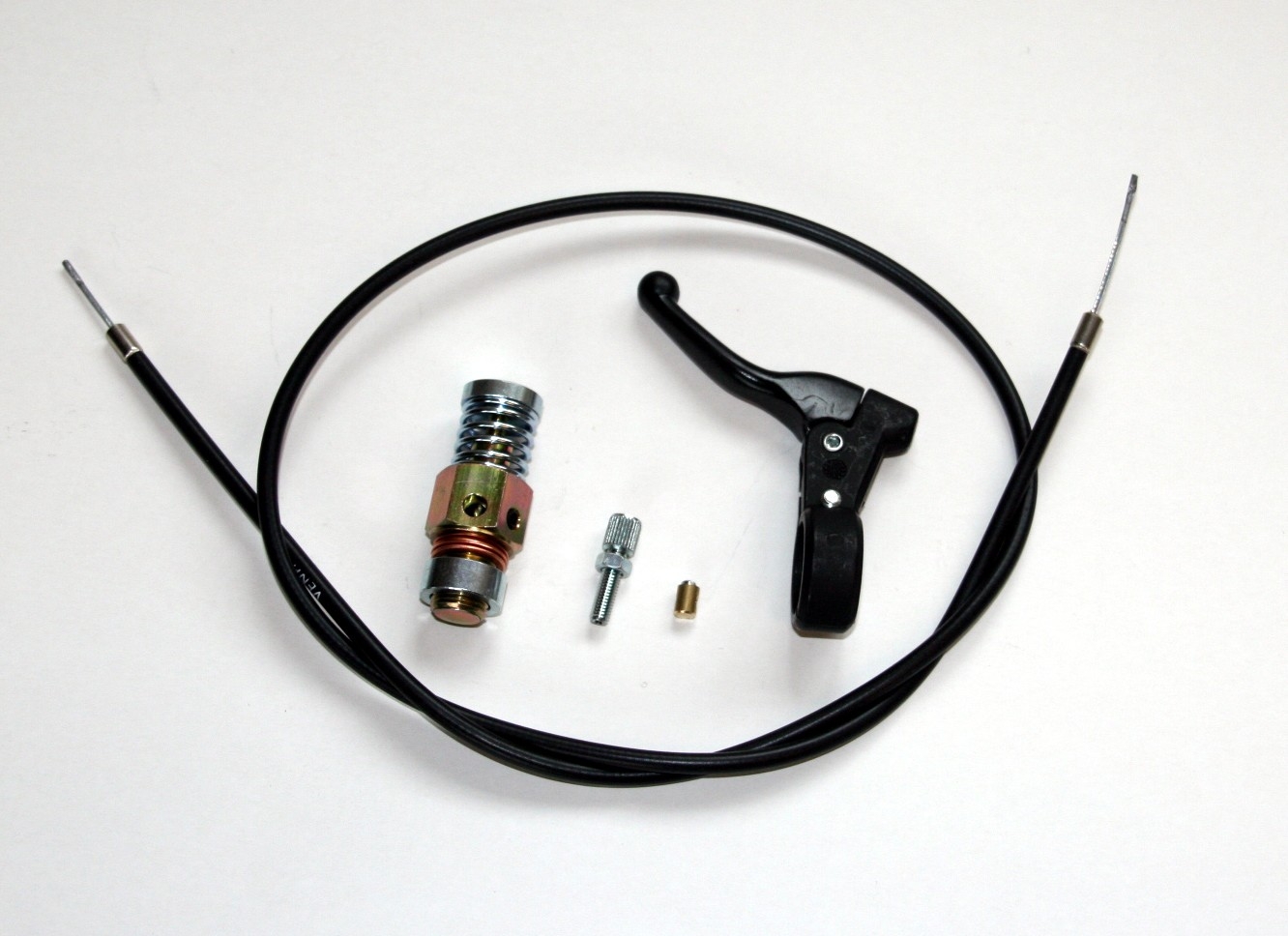 Venhill have been making high quality replacement motorcycle cables since 1970 and offer a wide selection of decompression and choke cables, also known as starter cables, for road and track motorcycles of all shapes and sizes.
Over time, standard cables stretch, fray and/or corrode, making them difficult to operate and eventually seizing or snapping.
Venhill replacement choke and decompression cables are made in our UK factory, which is ISO 9001 certified to assure quality, using the highest quality components and production techniques.
If you can't find a choke cable for your bike listed on the Part Finder, simply send us the original and we can produce a replica.
And if you have a special requirement, e.g. a longer cable for raised handlebars, we can make something for you.
Featherlight Cables
All Venhill choke and decompression cables are made in the UK to the Featherlight specification, which was introduced in 1995. Marine-grade stainless steel inner wire runs through a 'teflon' liner, reducing friction and giving a light action. The low-friction lining also removes the need for lubrication. Each cable is 'bird-caged' – a special process applied to the end of the inner wire, which allows solder to penetrate the weave of the cable, making the bond with the nipple much stronger.
To find the choke or decompression cable for your motorbike go to Part Finder on the home page.
Universal choke and decompression cables
Venhill produce two universal choke and decompression cables;
Coloured choke and decompression cables
Add a splash of colour to your machine - outer conduit can be ordered in blue, green, red, orange, grey or yellow at no extra cost.
Made-to-measure choke and decompressor cables
Venhill can make one-off motorcycle cables to suit custom builds or specialist restorations and our experienced team will be happy to advise you, for an accurate fit.